GETTING TO BUDAPEST
Here are a few hints and proposals to make your Sziget City entry as easy as possible.

    BUDAPEST BY PLANE 
It's very easy to find a ticket to Budapest – several low-cost and regular airlines offer Budapest Liszt Ferenc International Airport as a destination, many of them flying in and out every day. It makes no difference if it's Terminal 2A or 2B, this is a cosy and not too huge airport after all. It's sixteen kilometres south-east of downtown Budapest, so not too far either.
Getting into town from the airport:
The public airport bus (bus number 200E) reaches the M3 metro station of Kőbánya-Kispest (blue line) in 20 minutes. From here, the metro takes passengers straight into the city center within another 20-30 minutes.
The airport minibus (MiniBUD) is a popular and reasonably priced means of transport between the airport and the city.
A taxi to the center of Budapest will cost you around 20-30 EUR
All major car rental companies have offices in the arrivals hall of the airport.

  BUDAPEST BY TRAIN
There are 3 main international railway stations in Budapest: Eastern (Keleti), Western (Nyugati) and Southern (Déli). More than 50 trains a day provide direct links between Budapest and 25 other European capital cities. All three international railway stations are connected to the Budapest metro. The Déli and Keleti are stops on the Red (Number 2) line and the Nyugati is on the Blue (Number 3) line. With these lines you can easily get to anywhere you'd like to and it won't take more than 20-30 minutes.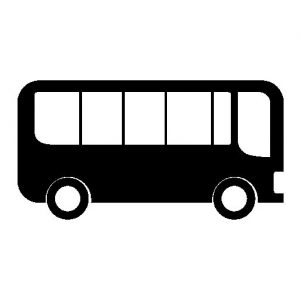 BUDAPEST BY BUS
International buses usually depart from and arrive to the Népliget Bus Station. Which is also a stop on the Blue (Number 3) metro line, that can take you further into the city center in about 20-30 minutes.

  BUDAPEST PUBLIC TRANSPORT
We suggest to use the public transport service of the city, as it's pretty efficient. Many buses and also some trams are running at night-time, so the system is party-proof. A ride will cost you around 1 EUR and there are multiple-day offers as well. More info on the public transport company's site (http://www.bkk.hu/en/tickets-and-passes/prices/)